In this article, you will learn about the importance of music in child growth and development. People are naturally attracted to music. In fact children, too early starting and actually begin to respond to sound when they are in their mother's womb. We use cradle song to sleep our babies and even use songs to teach the basic concepts such as numbers and alphabet.
In fact, every school always including a music and movement activities in their classes. Music classes must be compulsory in every school. Kadambari Sangeet Mahavidyalaya emphasis on developing children's music abilities at a young age. Music has been at the heart of the kadambari Mahavidyalaya curriculum. We also prepare our students to write and carry out several lessons plans that clearly understand the concept and objective of each lesson.
Here Below Several Benefits of Music :
1. Music Helps Develop Language and Communication Skills-
Music stimulates the various senses and helps children in improving and learning various language skills. Music also develops reading, listening and various writing skills. It also helps in improving the fluency of speech and great communication. Through singing songs and various tunes, kids can learn new words in a fun way and of course, learn how to pronounce correct words. Exposing your child to different types of music that can help in creating a more pathway between the cells in their brains. This effect increases, even more, when you link music to the various activities such as dancing.
2. Music Enhances Physical and Individual Development –
Through playing easy and percussion instrument, children learn various crucial coordination skills. Hand-eye coordination is greatly improved when they bringing cymbals together and continuously practicing beating the drum. Exploring music instruments greatly improves gross motor skills. On the other hand, simply dancing to different rhythms also allow children to develop the whole body coordination. Music greatly helps to develop social-emotional skills such as higher self-esteem, better self-control, and confidence. By simply playing music in groups, kids learn to take and give wait for their turn. Music also encourages those who are struggling to keep up with the group.
3. Music Improves Academic Skills –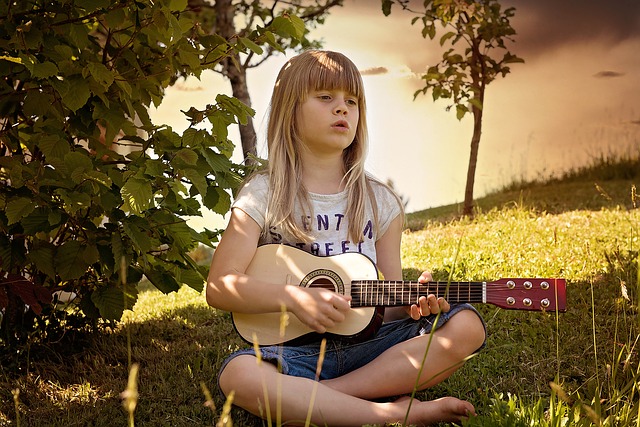 Music and math are intertwined. By understanding rhythm, scales and beat, children are learning to recognize patterns, how to divide, create fractions etc. It seems that music wires a child's brain and help him to understand other aspects of maths. For instance, plucking the strings on violin and guitar teaches children about sympathetic and harmonic vibrations. Even several non-strings instruments, such as vibraphone and drums give a great opportunity to explore various scientific principles.
4. Encourage Early Brain Development –
Early years of childhood is an important period of child growth and development. Research also believe that early childhood is exposed to music, the more effectively his brain responds to stimulation. Giving music training before the age of five or seven has a significant effect on parts of the brain related to motor and planning skills.
Well, this was the end of the article about the importance of music in child growth and development. Valuing music education nurturing the great skills and mindsets in children.
Looking For More
Music Institute in Delhi ?