Dance Music Singing Instrumental And Fine Arts Classes In Vaishali
Kadambari Classes In Vaishali
Kadambari sangeet Academy founded with the idea of delivering the best quality music education in India. It has to provide a full range of courses from classical dance forms, light dance. Your passion can be your career. We greatly believe that everybody in this world is born with an extraordinary talent. You just need to nourish it. Kadambari is full ready to take the great responsibility.The quality of teaching and main focus helps to bring out the best in every student. If you can't join regular classes of music and dance because of great timings but a great passionate about dance, finding out dancing workshops, where we teach different dance forms at a much affordable price.
Kadambari sangeet Mahavidyalaya is a reputed institute of experienced and highly trained professionals who have adjoined together to provide impressive results with great satisfaction with proper time management. We work to getting things right for the beyond expectation which is a result of great experience and expertise. The Logo of the Music Academy depicts how a flawless shape is given to the students of the academy. The Academy specializes in all forms of music and dance.Kadambari Sangeet Mahavidyalaya has shown tremendous growth over the years. The academy provides a supportive team, professional staff, and exposure at all levels. We conduct a workshop from time to time. During this workshop, we provide lessons in drawing art and craft, vocal singes classes, degree and diploma classes etc.
Dance Forms In Indirapuram
1. Zumba Dance
Zumba is actually a popular, high energy, Latin dance inspired workout that ensures exercising doesn't have to be boring. Zumba dancers move fast and have fun while getting some exercise done and burning calories. In the midst of squats, hip-hop, twists, mambo, salsa, samba and upbeat music – your energy levels will be soaring and you'll also have fun.
2. Aerobics Dance
Aerobic exercise is usually referred to as "cardio" — exercise that needs pumping of oxygenated blood by the heart to deliver oxygen to working muscles.Aerobic exercise stimulates the heart rate and breathing rate to increase in a way which will be sustained for the exercise session. In comparison, anaerobic ("without oxygen") exercise is actually an activity that causes you to be quickly out of breath, such as sprinting or lifting a heavy weight.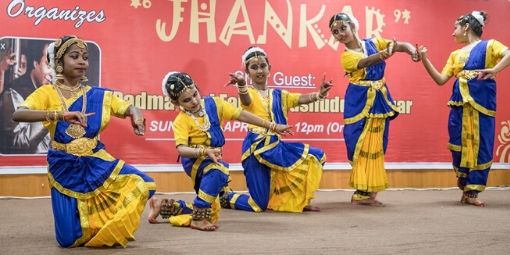 3. Jazz Dancing
Jazz is much lively dance style that relies heavily on improvisation and originality. This style often uses dramatic, bold body movements which including body isolations and contractions. Jazz dancing has its roots in African traditions that kept alive by slaves brought to the US. Over time, this evolved into a style of street dance that soon moved into a jazz club.
4. Belly Dancing
Unlike most forms of Western dancing, belly dancing emphasizes partner choreography and complex footwork. It is basically a solo performance that focuses on the hips and torso.
5. Tap Dancing
In this, tapping dance which is created by metal plates on the dancer's shoes in the heel and ball position. In the top dancing, dancers move on a hard surface to make different sounds. So, that they are thought to be musicians.
Singing, Music And Vocal classes In Vaishali
In music classes, we teach several types of music like Basic Notations, Hindustani classical, Ragas that is much sufficient to become a good singer. For that, we also workout on voice, music and pitch modulation, so that students can also sing today modern songs in any language.We not only teach singing but also given various platforms to show your huge singing talent. We also organize regular shows and events and Delhi in many places in India. So that students from our singing and music classes get good opportunities and much confidence. Many students of our Singing classes have won many competitions and singing Auditions like Sa Re Ga Ma Pa etc.Kadambari is the only Academy in Vaishali where along with the classical singing, we given the lesson for some western singing styles. So, that students can easily sing english as well as Bollywood songs also.
Musical Instrumental Teach In Vaishali
1. Keyboard
The keyboard is basically a musical instrument teach in Vaishali. It is extremely beneficial and requires very low maintenance. These keyboards are much capable of recreating a wide range of synthesizer tones and instrument sounds with less complex sound synthesis. They are much popular with younger and are useful for changing and recording performance. The main difference between a keyboard and piano that the sound which is produced electronically. It is much portable.
2. Piano
The piano was invented in 1700 and is used for many types of music including jazz, classical, traditional and popular. It is one of the best instrument to begin playing. It is highly instrument, wide range and great ability to change dynamics.
3. Recorder
It is the first wind instrument. Because it is cheap it seems to be treated as the best alternative such as the flute. The recorder is considered as the best instrument that is played by everyone from the absolute beginner to trained professionals.
Degree & Diploma Courses In Kadambari
We are directly related to Prayag Sangeet Samiti, Allahabad & Pracheen Kala Kendra, Chandigarh. We offer government recognized Diploma & Degree courses.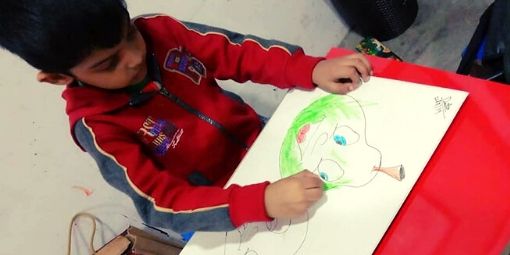 Fine Arts Classes in Vaishali
The natural world around us is full of objects sizes, shapes, firing the impulse, colors, and lines to depict them visually. However, the human mind began to transform thoughts and feelings into fantastic imagery. Fine Arts classes course is designed to give expression to one's imagination through visual principles like symmetry, proportion, and rhythm. Arts courses will go through exercises aimed at improving skills to portray nature's design on the paper. In this, color and textures will be added later to the practice to add vividness to an artistic work.
Our main aim is not only to help students but also to develop a lifelong appreciation for music. With great experience and musical knowledge, we enable them to achieve their musical aspirations whether it is a hobby or professional. Regular concerts, theory lessons, and internationally music exams pave a great way to all-round development of the students.
Vaishali Address
Address: 460, SEC-4. NEAR RAJKAMAL BANQUET HALL. OPP RAMPRASTHA GREENS GATE NO-1 . VAISHALI ,GZB. U.P-201012
Phone: 9560393095, 8285438265
Weekly Off: None
E-mail: ksmvaishali@gmail.com