The K.S.M., one of the known name, is brought into being by the generosity of Anant Ram Sharma, a music-lover. He is not only a devoted musician but also great harmonist. He is a well known singer of his time whose hobby became passion. He further inherited his talent to his family – son Mr. Deepak Sharma, who said
"I am interested in music personally, and i am led thereby to want to share my pleasure with others. It is impossible to buy an appreciation of music it is from beneath the core of heart."
Mr. Sharma took the cause of keeping the Indian art & culture intact and to pass it to next generations through making the training and education of creative arts available to all and formed Kadambari Sangeet Mahavidyalaya and with his immense effort and blessings he had converted the brand in private limited organization.In the year 2016 Kadambari Sangeet Mahavidyalaya was certified as private limited so as to support its long-term vision.Kadambari Sangeet Mahavidyalaya (p) ltd is responsible to operate, monitor and control all the activities and business operations of all centers and to expand and promote its business operations.
K.S.M. is not just a music school, but a nest for young artists and creative personnel to develop themselves. We encourage creative thinking and appreciation for varied arts and celebrate individuality and uniqueness.Doesn't matter how you learn, what you play or how you look.
While being in support for creativity we offer a diverse range of courses.K.S.M.has their own unit where skilled lecturers are encouraging and providing coaching to stretch their wings beyond the boundaries with their individual subjects like Vocal, Dance, Art and Musical Instruments.It is a source of giving strength for streamlining the talents of the child.
Students who study at Kadambari Sangeet Mahavidyalaya benefit from the intensity and focus of a conservatory combined with the academic offerings of the main organization.
Kadambari Sangeet Mahavidyalaya was founded with the idea of delivering/giving the best quality music, dance and fine arts education in India. It has to provide a full range of courses from classical dance forms to light dance, Vocals to Musical Instruments and best fine arts classes.
We have the most effective in class faculty with years of expertise in their respective fields. Our school is the perfect place to enrich your child's passions and talent. Ask any of our students and they wouldn't say otherwise.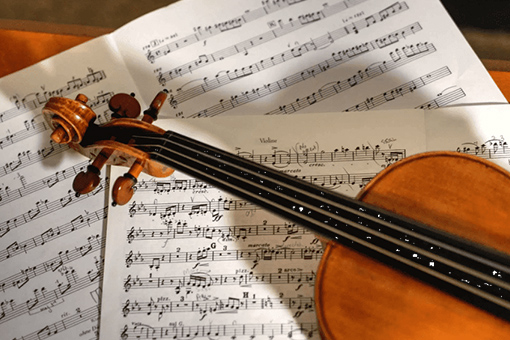 OUR VISION
We aim to expand and shift the perspective of audience and musician of all ages, through the creation, cultivation and performance of music, a vital, thriving and inspiring form of art.
Additionally, the opportunity for KSM students to perform in a world-class venue will raise the bar for KSM music & art students and can be utilized as a recruitment tool for up and coming musicians and performing artist, nationally
"The most important things for KSM is to join the organized and systemized work. Large numbers of our customers from various locations are more than satisfied. We believe in offering our customers satisfied and fun environment where they could get world class experience."
O.P.SHARMA
ASSOCIATE MARKETING DIRECTOR
Our mission is to contribute to our cultural community through excellence in music & arts, helping to build a new generation of audience and artist. In our framework of the overall mission is to promote artistic excellence, creativity, collaboration and free exchange of ideas in an open, caring community of learners.
KSM is a flexible music & art assemble dedicated to challenge the traditional concert experience, exploring music of the centuries supporting living composers, presenting programs for younger audiences, respecting and embracing the musical and cultural diversity.