10 Famous Dance Moves of Bollywood
In the following article, we will learn about 10 Famous Dance Moves of Bollywood.  We discussing some famous, jaw-dropping and most memorable dance moves from Bollywood movies old and new: Masala or inseparable ingredients are the words you can use to define Bollywood Dance numbers of a really entertaining Bollywood flick. Whether it is a birthday bash, Saturday night with friends or typical Indian wedding, you surely muddle these famous moves with your dance.
Dance Moves of Bollywood
1.  Kaho Naa… Pyar Hai – Ek Pal Ka Jeena – Hrithik Roshan
Hrithik stunned the entire film industry with his amazing acting skills, mesmerizing looks and most importantly his spectacular dancing. Watch how he synchronizes his body with music and makes the dance look so natural and easy. Even though the moves from this song can be quite difficult at first eventually you get used to it, as it's just so fun to do these steps with the spectacular song. All Hrithik's moves are iconic including this one.
2. Bunty Aur Babli – Kajra Re – Aishwarya Rai
Watching Aishwarya dance on an item number with Amitabh Bachchan what can be more pleasing to the eyes than that. Along with Abhishek Bachchan who is also a part of the video. Can't help! Along with a catchy song, this dance move became popular very fast, with easy movements and good facial expression anyone could perform it.
3. Pratigya – Main Jat Yamla Pagla Deewana – Dharmendra
Even now if we think about mimicking Dharmendra, we definitely imitate this dance move. He may not be known as a dancer, but this dance move earned him the title Jat gone crazy in love. This iconic move is loved by everyone till date and remembered every time we talk about Dharmendra.
4. Humjoli – Dhal Gaya Din – Jeetendra
Jeetendra wore white pants and pointed shoes for this song, even though he looked a little funny this is what made his Tippy Tappy dance step a brilliant and iconic signature move. Jeetendra using the badminton racket with all the while dancing and how he slowly etches towards the actress is definitely a must watch.
5. Hum – Chumma Chumma – Amitabh Bachchan
Even though the angry young man of Bollywood had already left a big impression with his great acting on everyone in the industry, this dance number with Kimi was what completed him as a Bollywood actor. He performed this simple yet great dance move with a lot of energy wooing the hearts of the audience. This legendary dance move is performed to date.
6. Pyar Kiya Toh Darna Kya – O O Jaane Jaana- Salman Khan
Salman has quite a lot of famous dance moves some example is like the Towel dance, Oochi Hai Building and of course the one we are talking about. The way he dances with his splendid masculine body makes it the best from the rest. With this easy yet catchy dance move, Salman proved yet again that you need not to know how to dance good but can still do it so well that it becomes iconic.
7. Devdas – Dola Re Dola – Madhuri Dixit & Aishwarya Rai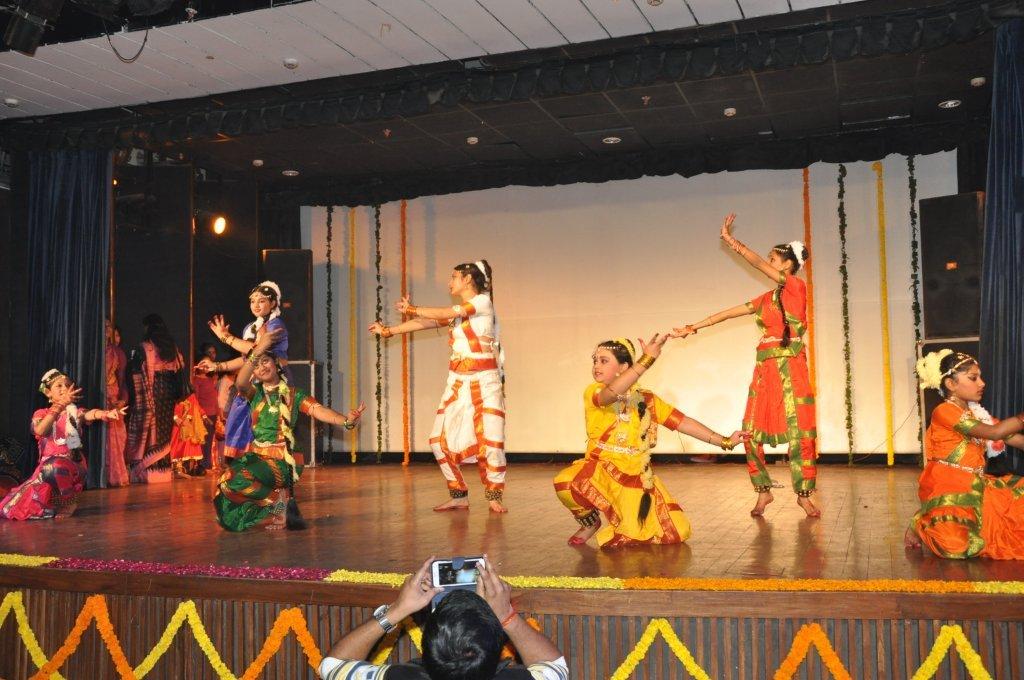 Bollywood doesn't get any better than this energetic and graceful dance performed on screen by the two leading actresses or divas of the time, Madhuri Dixit and Aishwarya Rai. Dance director Farah Khan dressed the two women in white chiffon saris giving them a Bengali touch, and each circle the other, intent on outperforming her counterpart or in short competing with one another. The result is a camp and colourful visual treat unmatched to this day.
8. Sholay – Mehbooba Mehbooba – Helen
Before leading ladies in Bollywood were able to play confident and bold characters, almost every film had a "vamp" She was generally the gangster's moll and wore western clothes, drank alcohol, smoked and danced in a skimpy outfit to a cabaret number.
Helen was one of the most famous vamps in Bollywood. She may have well been past her prime when she swirled in a belly dancer's outfit to this RD Burman track, but she still easily proved that she was Bollywood's best.
9. Mr. India – Kate Nahin Kat Te – Sri Devi
Sri Devi was one of Bollywood's leading actress or diva in the 1980s, and in 'Mr. India' she captivated the audience by swaying her buxom figure in a free-flowing blue sari while '" singing" to her invisible superhero lover with her amazing dance move.
This is probably the most distinguished and dignified example of the now-dated 'saucy wet sari song' template, which we often see a film's heroine dressed in a light white cotton sari and getting soaked in the rain so that the director can show off her body without resorting to actual nudity.
10. Dil Se – Chaiyya Chaiyya – SRK & Malaika Arora
Superstar Shah Rukh Khan's trademark energy is on full display during this AR Rahman-composed song filmed on the top of a moving steam train.
Joining 'King Khan' was the hot dancer Malaika Arora (the item girl) and numerous extras. The particular scene or to say this song was filmed on the Nilgiri Mountain Railway, a UNESCO World Heritage site in Ooty. The camera follows Khan as he flips, jumps and wiggles his hips to this catchy track as the train swings along the winding countryside, passing through narrow tunnels and past picturesque tea plantations.
Well, this was the end of the article of 10 Famous Dance Moves of Bollywood. It is some signature moves that become engraved in our mind for years along with the groovy music and pumping beats.