Types Of Dances
In the following, we will be discussing an important topic that is "Types of Dances" and will discuss it in detail within the article. Dance is one art which everyone appreciates. Dance is the best way to heal your sadness and sometimes even becomes the best friend of a person. Dance forms are even distinguished based on clothes, shoes, and music. Following are some of the most popular dance types:
1. Ballroom Dances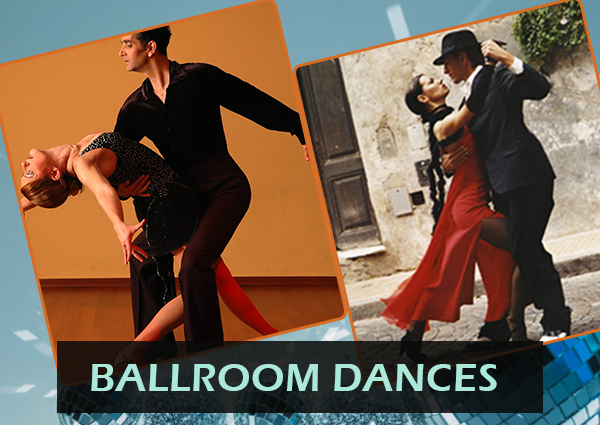 This graceful and slow 2 person dance was 1st introduced in the mid-19th century and was greatly popularized by the music of the known composer Johann Strauss. Nowadays this dance represents the gold standard and also it is the most famous dance of the ballrooms around the world.
Originally created in the Argentinean region of Rio de la Plata, this dance is today known by many of its variations (Argentine tango, Uruguayan tango, Finish Tango and two types of Ballroom tangos category – standard as well as American) and the fascinating sensual as well as energetic style.
2. African-American And Traditional Jazz Dances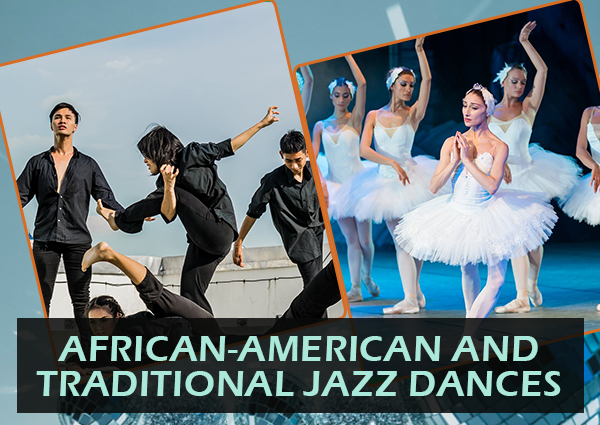 This dance is nowadays used as a synonym for the jazz and swing music of the 1920s-1930s. Because of the numerous styles of Jazz music, Swing also comes in several flavors – lindy hop, Jitterbug, boogie-woogie, West Coast Swing as well as Rock and Roll.
This extremely popular kind of dance was 1st introduced during the 1920s prohibition era in the United States (U.S). Originally created by the African slaves, tap dancing came into the mainstream/limelight with the performances of Nicholas brothers. Few short years later, tap dancing conquered Hollywood, then the entire world.
3. Worldwide Dances/Latin Dances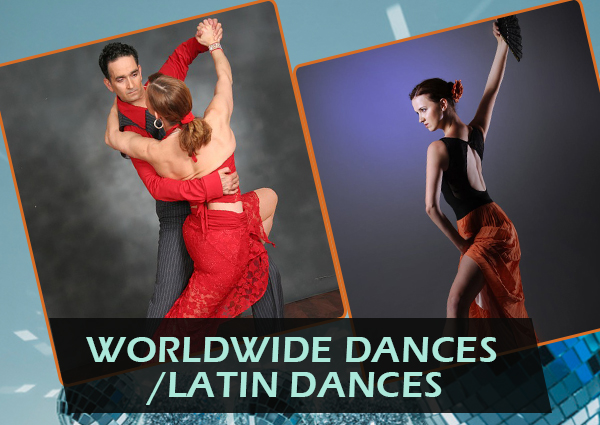 This Latin dance is nowadays one among the most popular dances in Latin America, North America, Europe, and Australia. It's a very sensual form, energetic movement as well as innovative choreography that were influenced by Changuyi, Mambo as well as Rumba, which made it quite popular all around the world.
This renowned Spanish dance originated from the region of Andalusia, and it gained its name solely in the eighteenth century. It's charming, magical, passionate as well as an energetic fusion of singing (also called cante), guitar playing (which is called toque), dance and handclaps (or the palms) made it renowned in the entire world and became one of the accepted heritage of the entire humanity.
4. Professional Performance Dance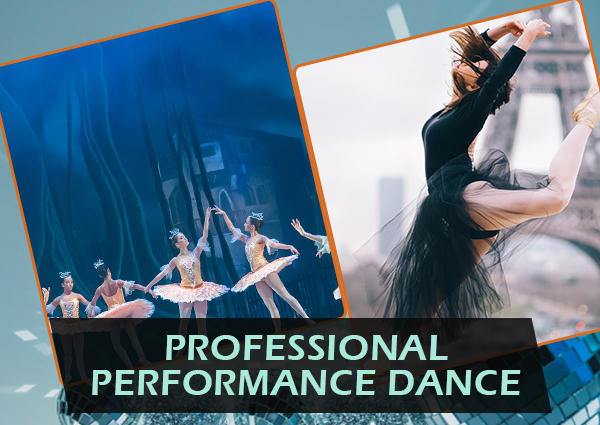 Ballet is without any doubt one among the most highly technical and famous among all of the performance dances. It was originally created in 15th century Renaissance Italy, but it received popularization in countries such as France and Russia. It's incredible popularity and influence has had a profound impact on techniques found in many other dances, and has even morphed the cultural histories of many countries around the world.
Contemporary dance is a sort of expressive dance that mixes elements of many dance genres as well as modern, jazz, lyrical and classical ballet. Contemporary dancers attempt to connect the mind and the body through fluid dance movements. The term "contemporary" is somewhat misleading: it describes a genre that developed during the mid-20th century and is still extremely popular these days.
5. Modern Dances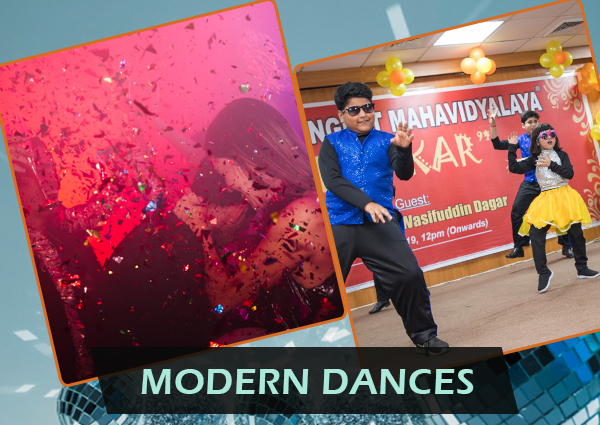 After the years of popularity of disco, the genre of House music, as well as house dance, became born in the New York clubs as well as the Chicago clubs. Built on top of subtler rhythms, riffs of the music as well as the influences of jazz, soul, Latin, Funk, R&B, and also plenty of other music styles, this social dance quickly found its way into homes as well as clubs across the whole world.
The renowned disco music genre, which originated in the 1970s would not found such popularity if it was not so easy to dance with. Fans of this music often wore extravagant and sexy clothing while dancing free form or structured versions of various disco dances, such as Bump, (several variations of) Hustle, Robot, Boogaloo, Watergate, and others.
6. Hip-Hop And Funk Dance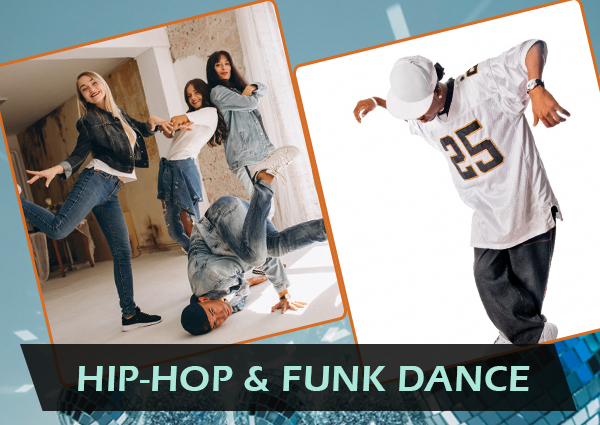 One of the most athletic dances in the world, Breakdance, have originally found its popularity in the Nineteen Seventies because of the street dance in New York's Bronx. Since then it spread all around the world where it had been viewed as one of the most distinctive dance styles ever made. Usually danced solo, this dance requires talented dancers to perform the series of either choreographed or freeform dance or athletic movements alongside usually breakbeat, hip-hop or funk music.
Funk dance is unbelievably diverse, and one of its renowned variations is "locking". The core gimmick of this type of hip-hop dance is to suddenly stop and hold the position (or get locked) in the middle of dance routines for a short while, and then suddenly resumes the dance. It needs full-body motion, however, most of the dance is concentrated on top 1/2 the body. Several locking dancers opt to use various acrobatic as well as physically demanding moves to augment their dance routines. Regarding this dance academy in krishna nagar are do a great work